I got a shot of this garden helper.
I'm not sure yet what he is, but I see them on my mango all of the time. I always like seeing them, as I believe that they are working hard getting the bad guys and keeping my mango healthy and happy.
Unfortunately I have not been able to spot my Gulf Fritillary caterpillar for a couple of days. I'm concerned that a bird may have gotten him. But I did spot this little guy.
Looks like a new GF on the passion vine. I need to move the passion vine to a more sheltered location, to try to give this little guy a better chance at survival.
I have a number of flowers about to bloom on the passion flower vine.
My loquat is showing signs of freeze damage from our last freeze.
I think it'll be okay, though.
I spotted one of the lizard eggs from a couple of months ago. It seems maybe a lizard actually hatched from it.
The other three are still intact.
I found these seeds on my deck the other day. I don't know what they are from.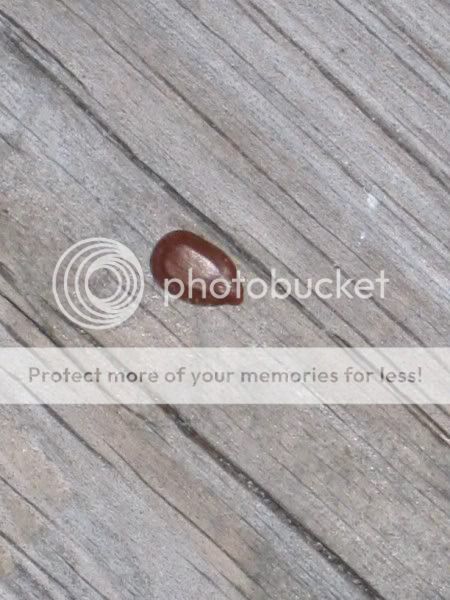 That's a quick update for today. No time in the garden today, aside from watering the potted plants.